One Room Challenge week6 - The Reveal
week 6
We have made it to week 6 and the reveal time is here. Very happy to have been one of the Interior Designers participating in this fun One Room Challenge hosted by Linda from Calling It Home and House Beautiful. In case you missed the last posts, here are the links to week 1 week 2, week 3, week 4 and week 5. So glad that I participated in this challenge alongside some amazing designers. Hope everyone enjoyed following me on this journey and I hope you like the outcome. Let me know what you like the most. Cheers to completing my first One Room Challenge.
 
Before we see the new bedroom, lets see what it looked like before.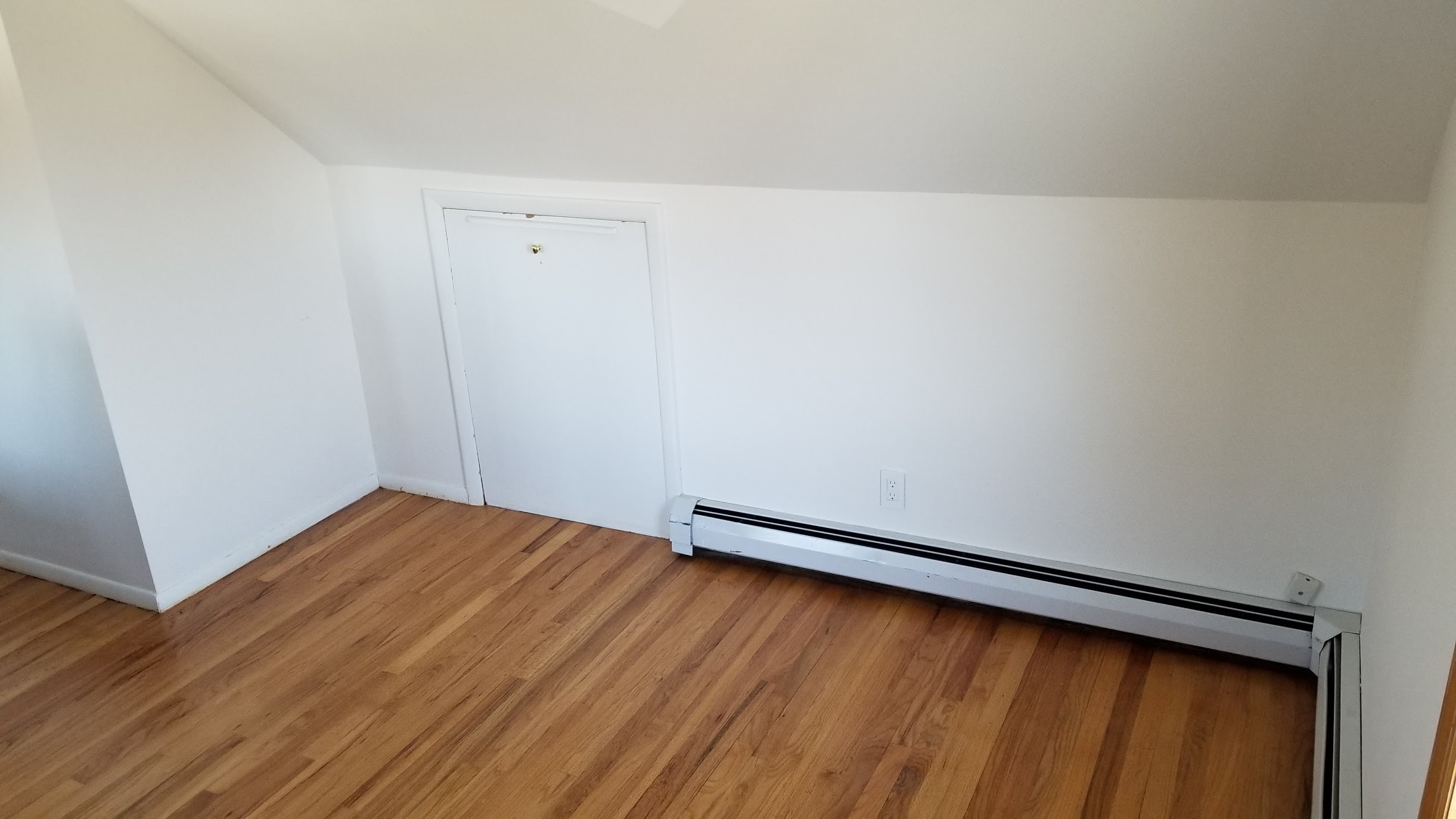 Thank you so much to my wallpaper sponsor Repeel wallpaper. What a great experience using temporary wallpaper. Of course I couldn't just follow the rules and had to turn the wallpaper on it's side to have the pattern go in a vertical direction with a goal of visually raising the ceiling. Hope Repeel wallpaper approves. Love how the Woodgrain Chevron temporary wallpaper turned out sideways. Glad that this paper is removable and most importantly it is free of lead, phthalates, VOC's and manufactured within the U.S.A.
I bought the King & Queen Sid Dickens memory blocks in Monaco last summer with my casino winnings and so happy to finally have a home for them. Just love these hand crafted three-dimensional pieces of art.
The after
A comfortable simple retreat for some much needed rest. This room certainly makes you want to Namast'ay in bed. don't you think?
I won this House Beautiful book written by the Editor in Chief Sophie Donelson at her book signing event last year and thought it would be perfect to include it in this House Beautiful challenge. It was a pleasure meeting her and so glad that she got to sign my book.
Mala Necklace from Satya
Tree Stump side table from West Welm is one of my favorite pieces.
Fitted Sheet from CB2
Violin and books in the built in secret door bookshelf were bought by my grandfather in Moscow, many moons ago.
After the dresser arrived damaged, an idea was born to create a secret door bookshelf to replace the existing crawl space access door. The three shelves provide much needed storage for books, accessories and small plants and fits right in, don't you think? The sloped ceiling provides an intimate nook to sit, read and relax on the rocking chair. Succulent plants suspended from the ceiling add a bit of green and provide much needed nature in the space.
the sources
Some of the links are affiliate links which means I might receive a profit at no additional cost to you.
1. My goal was to find a beautiful textured rug that was vegan and I found it with this Safavieh Jute rug.
2. Wood and Jute Rope Bench. Was in love with a bench with leather details but had to go vegan in my design.
3. Faux throw. Again the goal was to stay vegan and this faux throw was perfect. It feels amazing and it is easy to take care of. It also gives you the flexibility to enjoy the benches with or without it.
4. Adjustable mid-century bamboo plant holder. Not only is it adjustable, it is made out of a renewable material. Please note that similar product linked as the one I purchased is no longer available.
5. Cotton plush white robe from Waldorf-Astoria Hotel.
6. White side table, small plant stands and vases are from West Elm.
7. Rattan Basket adds more texture and natural materials to this space.
8. Bali Window shades are perfect for daytime or night time. Having a blackout option in any bedroom is a must to me and the sheer option is great for privacy when needed during the daytime.
my 9 Tips to bring success into your life
Upholstered Bed is from Room & Board. This type of headboard is very soft, comfortable and very supportive and most importantly, it is Feng Shui approved.
The narrow space didn't allow for a large nightstand so I found an awesome floor lamp that doubles as a light and a shelf. The Shelf Floor lamp actually comes with two shelves but one shelf was taken out to make it shorter for a better fit.
Namast'ay in bed pillowcases from World Market. How fun are they?
thank you for visiting. don't forget to connect with me on instagram, facebook and to sign up for my blog.
isn't it time for your bedroom retreat to come true? contact me today!
Photography by Wing Wong/MemoriesTTL. Thank you Wing for being up to the challenge.