One Room Challenge week2
work hard and play hard
Here we go, week 2 of the One Room Challenge. So happy to be a part of this challenge. At the moment it feels a little bit like the show Trading Spaces because of the budget and time constraints involved. Speaking of the show Trading Spaces, I had an amazing opportunity to celebrate the comeback of the show last Saturday at the exclusive event hosted by Designerlebrity. Got a chance to meet designer Doug Wilson from Trading Spaces and had a laugh or two. Was also lucky enough to meet other ORC participants at the event and can't wait to see what they're up to with the challenge this week.
Doug Wilson of Trading Spaces, Jaana Kaunismäki Berlingieri of Home Deko Studio and Barbara Viteri of Designerlebrity.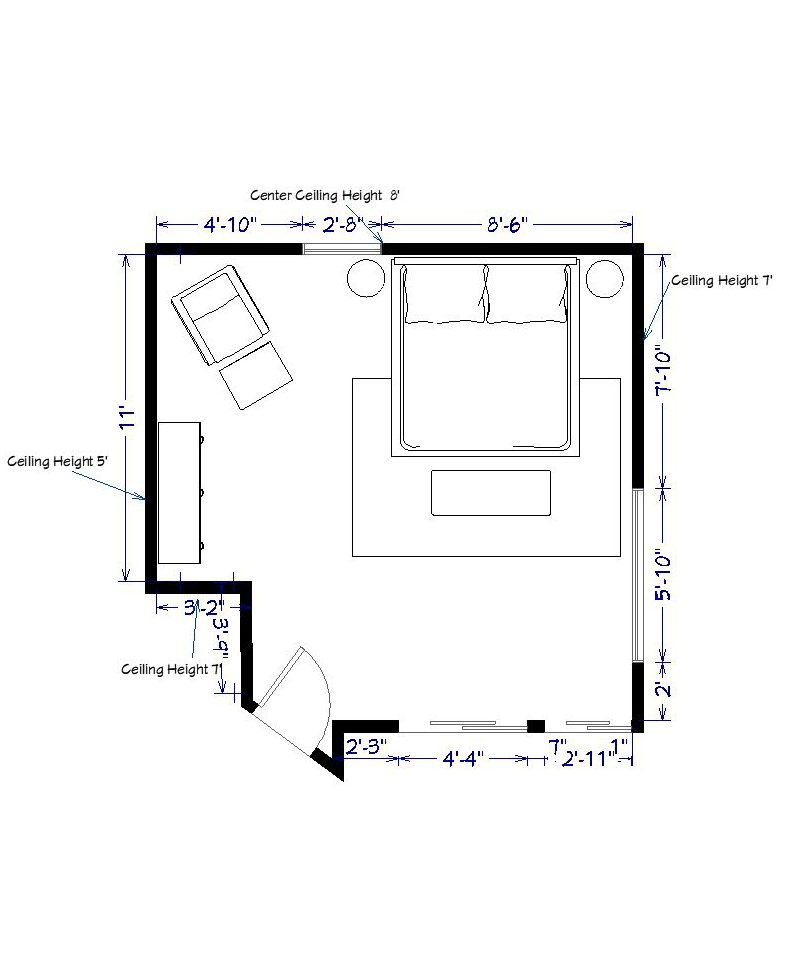 A lot of people have been mentioning how big the room looks. I really wanted to share the dimensions of this room along with my furniture layout plan so that you can easily understand the space. The king size bed will be set in front of the solid wall to have command position as recommended in Feng Shui. Because of the window positioning it does not allow for a large nightstand so I will be selecting a smaller piece to make sure the window is not covered by a part of the bed and that both sides have nightstands which is another Feng Shui must.
The carpet is long gone. When it was removed, the wood was revealed but in a shape that requires intervention. There was even a square piece of the floor that was missing the planks and was filled with a piece of plywood. All being stained, refreshed and brought back to its glory. It will now be easier to clean, will add some warm wood texture to the space and will allow for better energy in the room.
Wallpaper time
And now for the best news. I'm so happy to announce that Repeel Wallpaper is one of my sponsors for this challenge. They were extremely accommodating especially considering the short timeframe given and the moment I contacted them, the wallpaper rolls were already on the way and arrived the next day. I couldn't believe how quickly it happened and it is perfect for anyone with a short time frame for a project. The fun part about Repeel wallpaper is that it's removable! I'm sure you guessed it already based on their name :) I've never tried removable paper on a project and thought it would be so fun to give it a try. It's a great idea for rental properties or bedrooms that might turn into a guest room in the future or vice versa.
These fun options below is what they have available. Which one is your favorite? Which one do you think I chose? Comment below and find out next week on my week3 update when I share the mood board for this room. Can't wait to show you what I'm planning.
my 9 Tips to bring success into your life
Thank you for following me on this journey and I can't wait to check out what my colleagues are up to on the ORC page. See you all next week.
Do you have a bedroom that is challenging? Would you like to transform it in 6 weeks? I'm always up for a challenge, contact me anytime to tell me all about it!