Grace's House - a Showhouse for the Valerie Fund
I've always loved visiting showhouses and have been to many in the NY area. They are always full of wonder, creativity, beautiful interiors and bold ideas. Another reason I try to attend showhouses is to support the charity or cause. I've always thought about doing a showhouse but when the Valerie Fund came along and mentioned their plans for the showhouse and I learned about Grace, I just knew this was the right showhouse for me. I applied and was so happy to be selected as one of the designers for Grace's House. To hear all about Grace and more of the story behind the showhouse, scroll on down for the link to an amazing article by Design NJ magazine. Their article title said it perfectly "Designed to make a difference" and that's what I'm here to do. Happy to support an amazing cause and make a difference.
My goal was to create a memorable, simple, serene, creative and inspiring space that provides a unique experience and a moment of reflection and quiet in the midst of lots of action. We can all benefit from a little bit of meditation and self care but most of all it is necessary for those who are looking to heal. Meditation as a way of healing is my concept for this space.
the before
Take a look at some of the before photos. The house was built in 1893 and I'm so happy to be a part of this initiative for restoring the home for Grace's house. Not only did I get to design an indoor space which in itself is a challenging small space but there was also an outdoor area attached to it and as always I say yes to a challenge. Hoping for beautiful weather so that we all get to finish the space and of course blissfully enjoy it when it's complete.

my 9 Tips to bring success into your life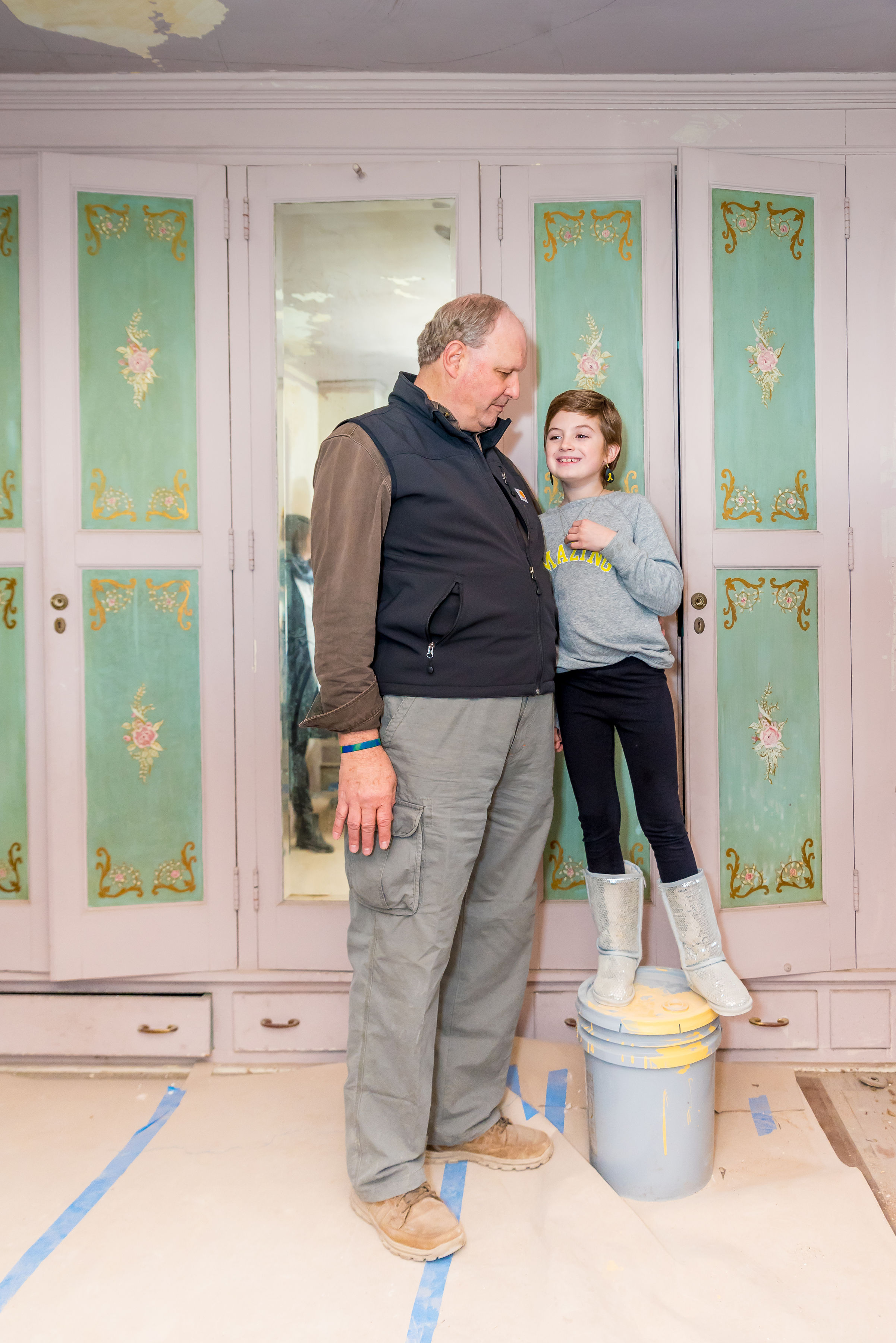 This showhouse wouldn't be what it is, if it wasn't for Grace who inspired her grandfather Dan Reichard to go on this showhouse adventure that we are all on. Grace has been all over the media and was even a guest at the State of the Union address bringing the cause to everyone's attention and doing an amazing job at it. Design NJ created an amazing article in it's latest issue but if you have not subscribed just yet, you can see the article here. Luckily one of the amazing photos of Grace and her grandfather was done in the room that I'm designing. And as you can see, before it took an idea of a meditation space, it actually used to be a ladies dressing area. Can't wait to meet Grace and celebrate the showhouse opening with her very soon.
sponsors
I've been blessed by an amazing amount of support and very talented collaborators. Come on by and see photos of my amazing team as well as fun insta stories of the progress on my instagram . Follow along there as well as on my FB page as I post progress during the next month. And don't forget to visit their pages to give them some love and thumbs up, they are all an amazing group of talent and heart. Thank you all from the bottom of my heart! Can't wait to see what we all do together!
Inga Belozerova of Michelangelo Decorative Painting will be adding her talent with a Wall Mural.
Forbes & Lomax gifted a gorgeous Light switch.
Gloster of NYC has graciously agreed to provide Outdoor furniture and Lights.

Lindsey Neff of Larkspur Botanicals will be doing gorgeous Floral Design.
Heather Pallotta of Studio Eighteen will be creating magic for the Floor Mural.
Kathleen Palmeri of K Palm Fine Art is already creating beautiful Artwork.
West Essex Lighting Studio is kind enough to provide the Ceiling Fixture and accessories.
Denise Schwendeman of dōTERRA will be contributing Essential oils.

and of course a huge thank you to the very generous Benjamin Moore who are providing the paint. So thankful for Diana Rattazzi for making sure that I was approved to have the no VOC Natura paint. As much as possible, I strive to source non-toxic materials for the spaces I design and I'm so pleased to have Natura Benjamin Moore paint brightening up the meditation space.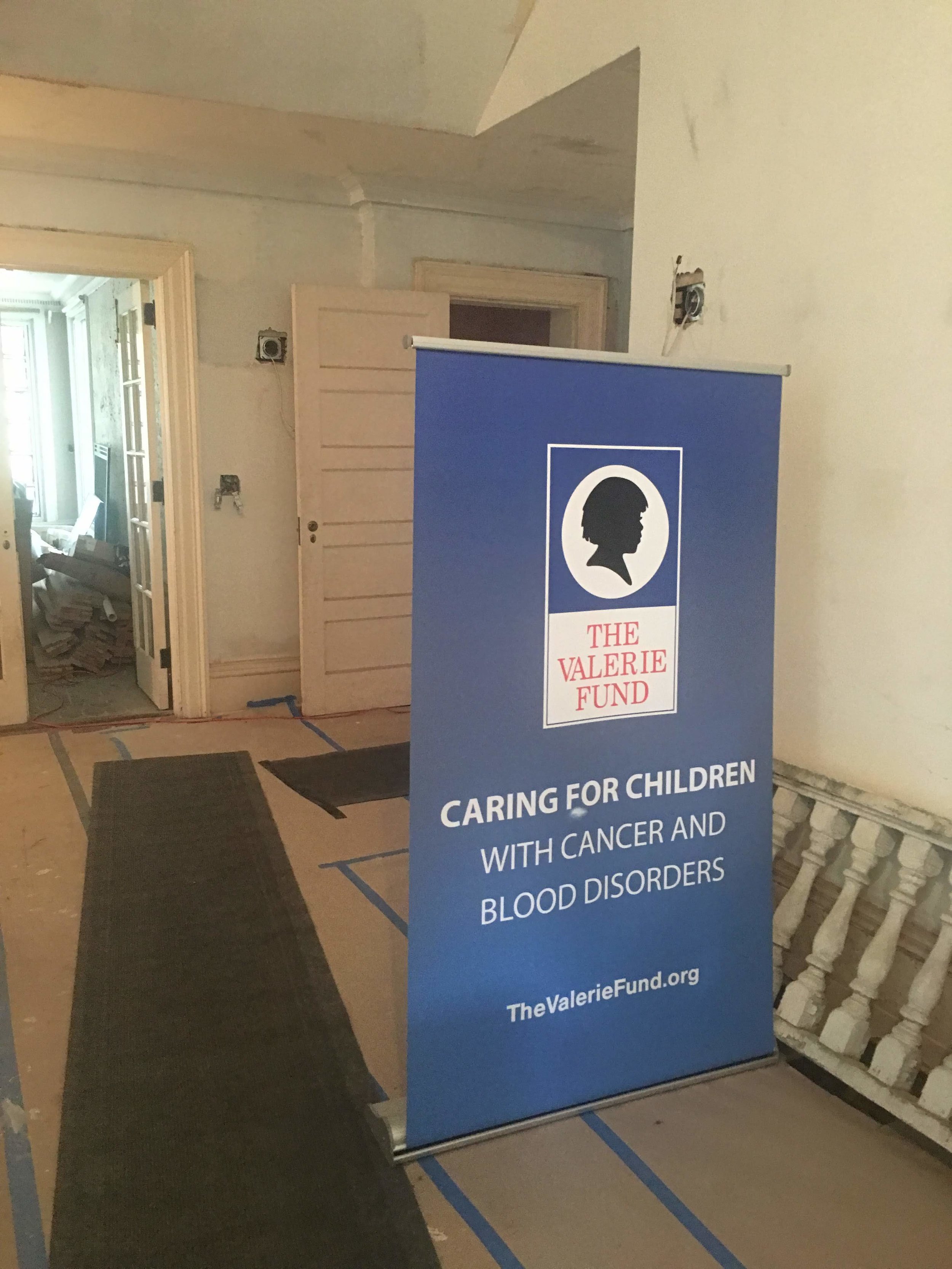 Don't forget to get your tickets and come see the house and support the wonderful Valerie Fund. Showhouse will be open very soon, click on the above link for more info. Looking forward to seeing you all there. When you come in just head to the second floor up the stairs and I'll be waiting for you in the meditation space.
"Peace is every step", Thich Nhat Hanh.